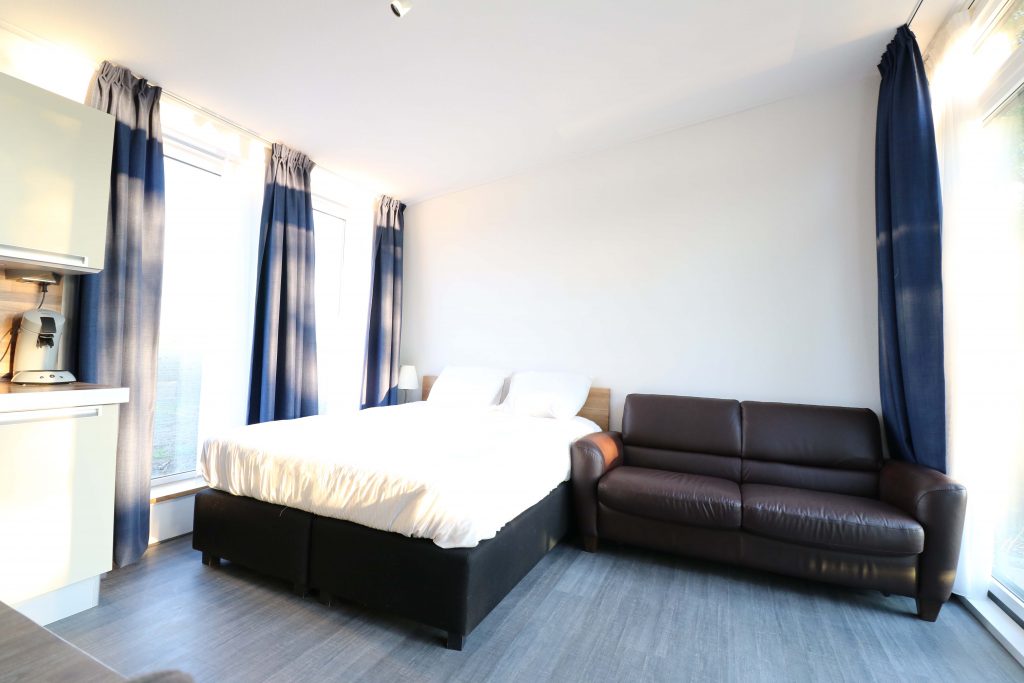 Waegen'Uus − Een luxe compacte studio aan het Veerse Meer
Verblijf in deze prachtige studio, omgeven door landerijen en rust. Op loopafstand van het Veerse Meer.
Op het Veerse Meer kunt u diverse watersporten beoefenen. U kunt bijvoorbeeld gaan surfen, zeilen of wakeboarden. In de nabijgelegen jachthaven van Wolphaartsdijk kunt u zeilbootjes huren of een motorboot. U kunt natuurlijk ook uw eigen spullen meenemen. Het Veerse Meer is erg geschikt voor allerlei watersporten op relatief rustig water.
Als u houdt van lange wandelingen langs het water, langs landerijen en door de natuur dan bent u op de juiste plaats. Vanaf Huize Adriana kunt u in diverse richtingen mooie wandelingen maken. Ook is het mogelijk om een wandeling te maken in het bos "de piet" 10 km verder aan het Veerse Meer.
Zeeland is the cycling province of the Netherlands! From Huize Adriana you can choose from many cycling routes, for example a round of Veerse Meer from a round through Zuid-Beveland. The bike paths in Zeeland are very good and present almost everywhere. Exploring the province by bike is great !!
Geniet van ons mooie Zeeland!
U kunt direct boeken of contact met ons opnemen.